Eco-Friendly Restaurant Supplies
Green Safe Products Mission Statement
Green Safe Products of Michigan is a company that strives to provide zero waste solutions for small businesses, restaurants, stadiums, corporate cafeterias, and many others who seek responsible practices for our environment. With our superior collection of eco-friendly food service disposables, we can help make your transition to green alternatives simple.
"We Make It Easy Being Green"
About Us
Green Safe Products is a distribution company specializing in eco-friendly restaurant supplies and packaging. We began our journey back in 2007 when our founder helped supply compostable cups for a local festival upon a request. At the time our founder was running a dumpster business out of the local recycling center. One customer led to another and the rest is history.
Today we are operating out of an 80,000 square foot warehouse space with hundreds of different items. What we strive to do that is different from our competitors, is to provide our customers with eco-friendly options from multiple manufacturers such as Stalkmarket, World Centric, Eco-Products, Primeware, Better Earth, and Sabert to name a few.
Our industry is constantly changing and we do our very best to adapt to these changes. With the help of government regulations and consumer support we hope to continue our growth and continue providing the best selection of eco-friendly packaging on the market!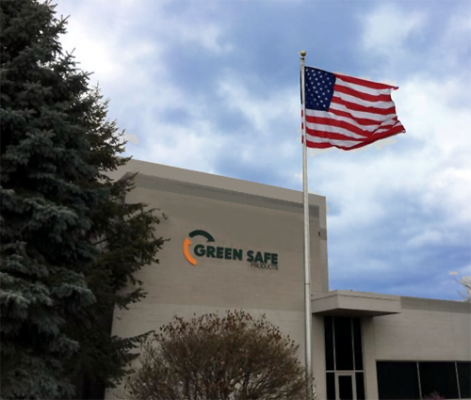 Eco-Friendly Restaurant Supplies