What are Green Safe compostable products made from?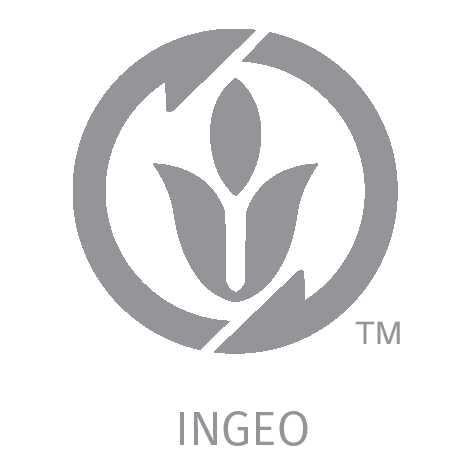 NatureWorks Ingeo (PLA)
Ingeo™ is a brand of PLA. PLA or "corn plastic" is a biopolymer made from polylactic acid (PLA) that can be derived from starchy plants like corn, potatoes, tapioca, sugarcane, and soy protein. In the U.S., PLA is typically made from corn kernels that are milled and processed to extract the starch, which is then converted into plastic.
CPLA
CPLA is also made from the sugars and starches of corn. But in the production process, talc is added so that the PLA crystallizes and Crystalized Poly Lactic Acid is created. CPLA consists out of 70% – 80% PLA and 20% – 30% talc so that a heat-resistant (up to 85°C) and fully compostable bioplastic is created.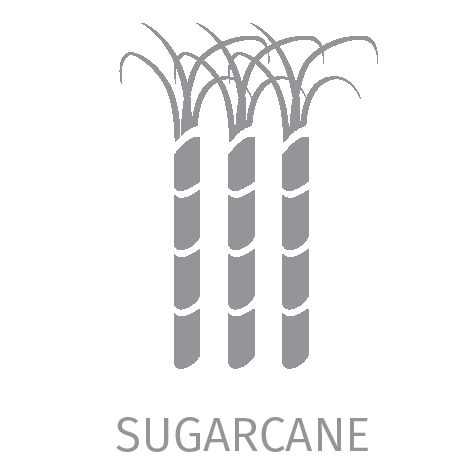 Bagasse/Sugarcane
Bagasse/sugarcane fiber is a byproduct of making sugar. When sugarcane stalks are harvested, they're pressed to release their juices that get processed into sugar. Then, rather than burning or throwing the used sugarcane stalks away, the fibrous pulp is made into a paper-like substance called bagasse which is then formed into a wide variety of products like containers, plates, and bowls.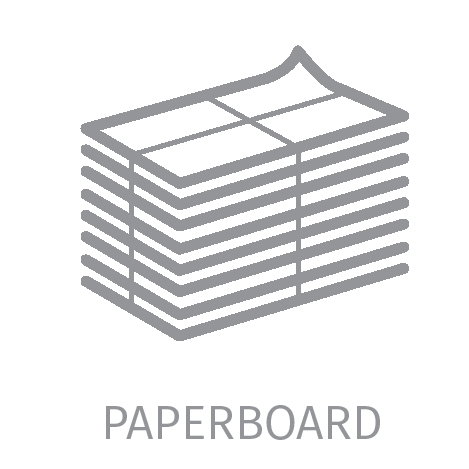 Paperboard
SFI certified paperboard feels and performs like traditional products, without petrochemicals. The Sustainable Forestry Initiative (SFI) is a nonprofit organization committed to promoting sustainable forest management. The standard sets guidelines and requirements for paper merchants and manufacturers of forest products to ensure that paper goods are being processed and sourced using sustainable practices.
Compostable?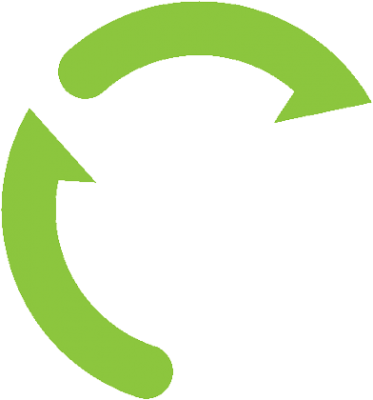 Although the majority of our products are compostable this symbol clarifies that it's a BPI certified compostable item. The Biodegradable Products Institute (BPI) is a multi-stakeholder association of key individuals and groups from government, industry and academia, which promotes the use, and recycling of biodegradable polymeric materials (via composting).
Why should I use compostable products?
Paper and textile products are biodegradable, but traditional plastics made from petroleum bases are not. Consumer packaging and disposable eating products made of new biodegradable plastics from corn and other plant bases have numerous environmental and efficiency advantages over non-biodegradable products.
Fuel Efficiency
Manufacturing of polylactic acid (PLA) saves oil. Biodegradable plastic production takes 65 percent less energy than petroleum-based plastics, making biodegradable plastics the top energy-efficient choice. Biodegradable plastic products are made from renewable resources like corn, sugar cane and potato starch instead of oil. 200,000 barrels of oil a day are used in the United States alone in the manufacture of plastic packaging.
Less Pollution
Manufacturing biodegradable plastic products produces less pollution. Because the products can break back down into nontoxic components, they don't cause dangerous chemical leachate that can poison water or pollute the air. Biodegradable plastic products produce 68 percent less greenhouse gasses than petroleum-based plastic products.
Compostability
Composting biodegradable plastics along with traditional biodegradable paper products and yard, food and agricultural wastes can turn this trash into rich humic material, which can improve water and nutrient retention and help grow healthier plants with less need for chemical fertilizers and pesticides.
Biodegradable vs. Compostable?
Biodegradable
"Biodegradable" means that an object is capable of disintegrating by biological means. Technically, these items could be composed of almost any material since with enough time microorganisms can decompose almost anything. For example, aluminum cans will biodegrade in the ocean in about 200 years and hard plastic bottle caps will biodegrade in about 400 years.
Compostable
Must meet standards set by the American Society for Testing and Materials (ASTM):
Break down to carbon dioxide, water, inorganic compounds, and biomass at a rate similar to paper
Disintegrate into small pieces within 90 days, so that the original product is not visually distinguishable in the compost
Leaves no toxic residue
Do compostable products breakdown in a landfill?
Compostable items are designed to be composted in a compost heap only. Composting is a very specific process, which does not occur in landfills. Microorganisms, carbon, water, oxygen and nitrogen are all essential parts of the compost process and these factors need to be present in the right circumstances (such as in a compost pile) for composting to occur. If compostable products are placed in an open landfill or dump where oxygen is available, they will decompose at a rate similar to other biodegradable materials in the same setting.
How long does it take for compostable products to breakdown?
Compostable products break down in a commercial compost facility in fewer than 180 days. Most biodegradable products break down in as little as 45-60 days, depending on the material type.
Which payment methods do you accept?
Green Safe Products accepts Visa, Master Card, Discover and American Express. If you are interested in obtaining in-house approval for purchase orders please contact us at 313.326.3100
What shipping method do you use?
Green Safe Products are shipped using UPS Negotiated Rates. Shipping costs are based on our contract rates established with UPS.
How long will delivery take?
Orders are shipped out of our Detroit warehouse within 48 hours of receiving your online order. Shipment method can be chosen by you during the check-out process.
Why doesn't Green Safe Products offer free shipping?
Free Shipping is never free. Companies tend to adjust their product cost to compensate.
Free Shipping is what companies typically offer to entice buyers to purchase products at a higher price.
Free shipping often is only subsidizing the shipping costs for others.
Green Safe Products give you the best possibly price, quality customer service and value for your money. We would not be able to offer our  high level of service or low prices with free shipping.
How is my data protected while shopping with Green Safe Products?
We maintain the safety of all of your personal information when you place an online order by using a secured server.
All sensitive and credit information is transmitted via Secure Socket Layer (SSL) and encrypted into our payment gateway provider. No financial information is stored on our server after your transaction.